4.8 seconds on a bull named Judas
Jan 05, 2009 by DJ Turner | 0 Comments
This email was submitted to me via email from Alumnus Mick Thornton ('07, MDiv). Sounds like it was quite an adventure. :) Thanks for sharing with us, Mick!
Hi, I'm Mick Thornton, a 2007 graduate. I'm a pastor in the very rural town of Ainsworth, NE. A nearby town hosts Rodeo Bible Camp every year, and this summer they asked me to come and speak. The only problem was that I am NO kind of cowboy. So I decided to ride a bull build some rapport with the students.
This is me wearing borrowed boots, spurs, and chaps, and getting some last minute advice from my friend and former professional rodeo cowboy, Jimmy. Let me summerize; "hang on, and try not to die."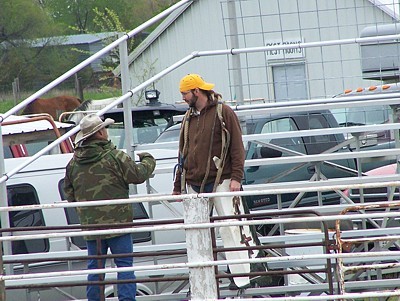 A word of advice to all those considering rural ministry -- if ever you find yourself on the back of a bull in a rodeo chute, DO NOT SLAP THE BULL. More advice: if the guy holding the gate is laughing hysterically at you before he opens it, thats not a good sign.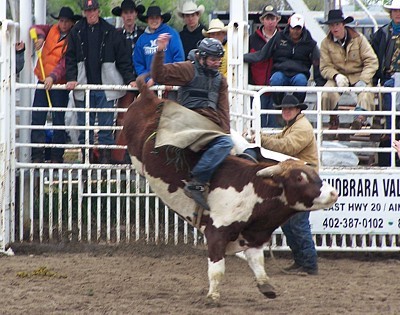 4.8 seconds later, Judas got his revenge, but what a wild ride! :) Speaking of wild rides; the night before, two of the students in the backgound answered God's call and put their faith in Jesus. Rural ministry rocks.