Charles Wooten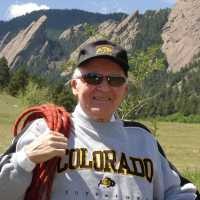 Retired teacher and author
M.Div. 1978
Since graduating Denver Seminary in 1978, Charles has served as a pastor, wilderness camp director for young people, college instructor in China, short-term missionary in Taiwan, public school teacher & administrator, and an author.
However it is this last endeavor that is near to his heart: writing about the people that he encountered in China and Taiwan. He adds, "I was told that when you go to China to teach English you will come home a different person. That was certainly true in my case." He and his wife Millie also spent time in Taiwan working at a Christian camp, becoming "second parents" to many of the campers and co-workers.
It is because of these experiences that Charles has written a novel entitled Letters from a Chinese Angel. He gets his inspiration from the many students and campers that are dear to his heart, many of whom he still keeps in touch with today.
He and Millie have three adult children and four grandchildren. They make their home in Colorado where Chuck has engaged in such outdoor activities as skiing, backpacking, and climbing "fourteeners." They celebrate their 49th anniversary on December 25th, 2007.