Rev. Dr. Renee Mackey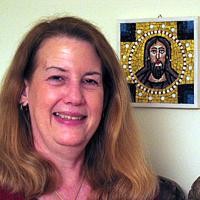 Pastor, Berwyn Presbyterian Church, Berwyn Heights, MD., M.Div. '90.
Renee received the Raymond McLaughlin Preaching Award when she was a student at Denver Seminary, and she's been preaching ever since. "I love to teach and preach the Word of God," said Renee, who serves as pastor and head of staff at Berwyn Presbyterian Church in Berwyn Heights, Md. "I continue to preach outside my home church at Presbyterian women's gatherings, pastor installations, pastor ordinations and at other churches," she said. Berwyn is a small church of 150 members from 16 different countries. They are first generation immigrants, highly educated, speaking multiple languages from three main parts of the world: Asia, Africa and the Caribbean. "My passion for ministry comes from walking with God, from worshiping with the community of faith, and from sharing the Divine Redeemer with anyone who is searching," explains Renee. Prior to her appointment at Berwyn, Renée served as the Pastor of the First Presbyterian Church of Missouri Valley, Iowa and as the parish associate for new church development in Aurora, Colo.