Alumni
At Denver Seminary, we believe that our relationship with our students does not end when they graduate. We value our Alumni and Alumnae and hope to continue some type of relationship with each of them as they go into the world to declare the good news of Christ.
The NEW monthly Alumni Connection is an excellent source for you to keep up to date with Denver Seminary and your fellow Alumni and Alumnae. Sign up for this monthly email newsletter and read archived messages here.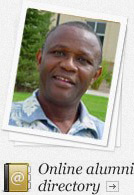 Alumni stories
Our Alumni Stories section allows us to highlight the work of just a fraction of our alums. However, we think that you will find these stories moving and inspirational. Visit the Archive to find out just what Denver Seminary grads are up to.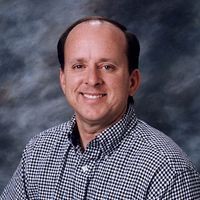 Dr. Lance Witt
Executive Pastor, Saddleback Church, Lake Forest, CA., D.Min. '96.
Dr. Lance Witt served as a senior pastor for 20 years before making a move to Saddleback Church, in Lake Forest, Calif., one of America's largest and best-known churches, where he served for a number of years as Director of Spiritual Maturity. Lance then moved into the role of Executive Pastor at Saddleback. "My passion is the local church….it's God's plan for reaching the world," said Lance. "The world needs 100,000 foot soldiers spreading God's word." With that passion in mind and Lance's leadership, Saddleback is working on an aggressive missionsbased initiative called the Peace Plan. Their goal is to have 500 of their own groups involved in projects around the world by 2006. Lance has focused on making disciples through small groups. When he first joined Saddleback there were 700 small groups. Today the church is home to 2,000 small groups. Lance was also instrumental in developing a video series—designed to help shepherds within the church grow the small group concept—that is now translated into a variety of languages around the world.