Alumni
At Denver Seminary, we believe that our relationship with our students does not end when they graduate. We value our Alumni and Alumnae and hope to continue some type of relationship with each of them as they go into the world to declare the good news of Christ.
The NEW monthly Alumni Connection is an excellent source for you to keep up to date with Denver Seminary and your fellow Alumni and Alumnae. Sign up for this monthly email newsletter and read archived messages here.
Alumni stories
Our Alumni Stories section allows us to highlight the work of just a fraction of our alums. However, we think that you will find these stories moving and inspirational. Visit the Archive to find out just what Denver Seminary grads are up to.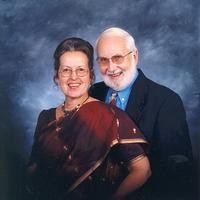 Dr. Roger Hedlund
Professor, Mylapore Institue for Indigenous Studies, Chennai (Madras), India, M.Div. '63.
Dr. Roger Hedlund is a teaching missiologist engaged in academic research through the Mylapore Institute for Indigenous Studies in Chennai (Madras), India. At present he directs the Dictionary of South Asian Christianity Project, which is a major international effort to produce a one-volume reference work of 1,000 pages on the various facets of all the major Christian traditions in seven or more countries. In addition he serves as managing editor of Dharma Deepika: A South Asian Journal of Missiological Research, and is involved in producing academic publications and textbooks for seminaries and colleges. He has authored and compiled 15 books, as well as academic papers, articles, research monographs and reviews. The Hedlunds arrived in India in 1974. Roger taught missiology at Union Biblical Seminary, Yavatmal (now Pune), and more recently served as professor of mission research at Serampore College, Calcutta. He also lectures in other training institutes in South Asia and as visiting professor of Hindu Studies at Fuller Seminary.