Alumni
At Denver Seminary, we believe that our relationship with our students does not end when they graduate. We value our Alumni and Alumnae and hope to continue some type of relationship with each of them as they go into the world to declare the good news of Christ.
The NEW monthly Alumni Connection is an excellent source for you to keep up to date with Denver Seminary and your fellow Alumni and Alumnae. Sign up for this monthly email newsletter and read archived messages here.
Alumni stories
Our Alumni Stories section allows us to highlight the work of just a fraction of our alums. However, we think that you will find these stories moving and inspirational. Visit the Archive to find out just what Denver Seminary grads are up to.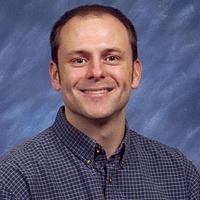 Jeremy Hart
Youth Pastor, First Baptist Church, Independence, KS., M.A. '02.
Jeremy, who served at a large church in the Denver area while attending Seminary, made the decision to move to a rural community and pursue a more personal ministry. Though he enjoyed working at a large church, he examined his own personal gifts and personality, and felt called to make the move. Jeremy stresses the idea that sometimes smaller is better. "Our world is screaming out the idea that bigger is better, and while we should strive for growth, our number one concern is not the size of the ministry, but rather the depth of the ministry," said Jeremy. "While I have strong administrative gifts, I did not want to be a ministry manager, overseeing a huge ministry that needed a lot of structural attention. Instead, I wanted to be a pastor. I wanted to be deeply involved in the lives of the students and families of the church." For Jeremy, the rural church is not just a stepping tone to something else. "This is right where God wants me to be."