Alumni
At Denver Seminary, we believe that our relationship with our students does not end when they graduate. We value our Alumni and Alumnae and hope to continue some type of relationship with each of them as they go into the world to declare the good news of Christ.
The NEW monthly Alumni Connection is an excellent source for you to keep up to date with Denver Seminary and your fellow Alumni and Alumnae. Sign up for this monthly email newsletter and read archived messages here.
Alumni stories
Our Alumni Stories section allows us to highlight the work of just a fraction of our alums. However, we think that you will find these stories moving and inspirational. Visit the Archive to find out just what Denver Seminary grads are up to.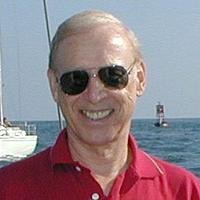 Dr. Jim Conway
President and Founder, Midlife Dimensions, M.Div. '57.
Dr. Jim Conway, of Fullerton, Calif., is the president and founder of Midlife Dimensions, formed in 1981 as a counseling and conference ministry, focusing on midlife adults and their families through seminars, radio, TV, books, articles, tapes, and counseling. "It is great to see couples who have given up on their marriage be restored," said Jim. "Most of the people with whom I work have experienced severe marital pain. It is exciting to see people who are this desperately troubled come back together in a deeper, and more loving relationship than they ever had before." Jim recently returned from Nigeria, where he spoke at the SIM All-Nigerian missionary conference, where he also trained and counseled pastors, taught children and students, and ministered to AIDS-widowed women. "Even though I am as 'old as dirt,' God continues to open up doors of ministry to me through writing, radio, conferences, teaching at seminaries and universities, as well as our ever expanding Internet ministry," said Jim.