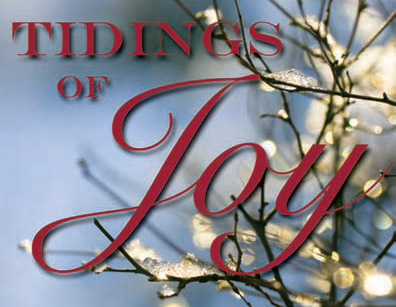 Christmas Devotional
There's nothing quite like Christmas, is there? It's our holiday on steroids. Excess rules the day. Some embrace it; others endure it. America's story-teller, Garrison Keillor, quipped, "A lovely thing about Christmas is that it's compulsory, like a thunderstorm, and we all go through it together."
I happen to love the Christmas season. For me, it's not about the excess. It's all about anticipation. Once the calendar turns to December, each day brings us closer to the day we've been looking forward to. Along the way there are plenty of parties, cookies, concerts, decorations and family time. And finally we wake on that glorious day of rejoicing: "The Savior—yes, the Messiah, the Lord—has been born! (Luke 2:11; NLT)
Denver Seminary would like to give you a gift this Christmas. Our faculty and staff have written these twenty-five daily devotionals to guide you through the days of anticipation leading up to the morning when we celebrate the Lord's birth. Our prayer is that each day these devotionals will help you navigate the excess of the Christmas season by focusing your attention on the excess of God's glorious grace.
Merry Christmas!
Mark Young
President
Click here to download the devotional (pdf)
Other devotionals
If you like this devotional, we encourage you to also check out Denver Seminary's weekly devotional, "Seeds of Change" with entries from our faculty. You can read them online, subscribe to receive them via email or follow them via RSS. To see the devotional and the subscription options, please visit the Seeds of Change web page.