The Next Level Church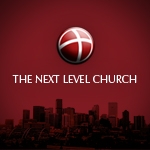 Worship Address: 5600 E. Belleview Ave, Englewood, CO 80111
Service Times: Tuesday 7:00 PM
Website: http://www.tnl.org
Mailing Address: 3220 S. Acoma St. Englewood, CO 80110 USA
Telephone: 303-422-3777
Church Email:
Denomination: Non Denominational Church
Worship style: Other
Average weekly attendance: 400-600
Church Profile:
We believe God is leading us to be a more holistic, transformational, communal, and missional faith community in and for the Denver Metro area. This speaks to both the type of people, and the type of church, that we are, and are becoming. To envision this life process in words, we say that we are "together being changed by God to change the world."