Alumni Webinar - Four Things you Need to Lead into the Future
Tuesday, June 18, 2013, 12:00 PM - 12:50 PM
Date: Tuesday, June 18, 2013
Time: 11:00 am (PST), 12:00 pm (MST), 1:00 pm (CST) and 2:00 pm (EST)

Cost: FREE
Topic: Four Things you Need to Lead into the Future with Clyde Tabor

The future is visual, story-driven, mobile, and social. Clyde Tabor, the director of Visual Story Network, will share how these trends are shaping the global landscape and how you can lead into this future.
---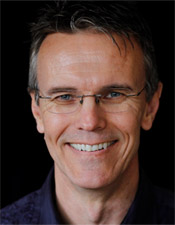 Clyde Tabor is a graduate of Denver Seminary (M.Div. 1992) and leads the Visual Story Network, a coalition of 190 organizations and 1300 visual communicators working to expand a global movement of visual story so everyone has the opportunity to encounter Jesus and His kingdom.

From 2000-2006 he devloped new media for the Jesus Film Project including "Magdalena: Released from Shame," the Damah Film Festival, and "JESUS: Fact of Fiction?" Prior to this he directed the campus ministry in Paris, France and coordinated the campus work of Campus Crusade for Christ throughout North Africa, the Middle East, and Central Asia



***PLEASE NOTE: Webinar Login information will be sent THE DAY BEFORE THE WEBINAR on June 17.