Kent Mathews Endowed Lectureship in Christian Social Ethics
The Kent Mathews Lectureship is an important part of the Vernon Grounds Institute of Public Ethics.
Kent Mathews graduated from Denver Seminary in 1985 with a degree in counseling. During his years at Denver Seminary, he was most heavily impacted by the life and ministry of Dr. Vernon Grounds. Kent's strong sense of both justice and compassion for the marginalized characterized his life and work until his death in 1994. To honor Kent's life and continue his legacy in the area of Christian social ethics, Mr. Randall and Dr. Alice Mathews have formed this endowed lectureship so that similar passion may be inspired in the lives of future Denver Seminary students.
This annual lectureship seeks to cultivate a biblical, social ethic by addressing aspects of the obligations, virtues, values and vision essential to a thoroughly Christ-like social ethic. Specifically, the lectureship explores the aspects of these four themes by addressing the biblical, theological and philosophical nature of our obligations; the personal character dimensions of social ethics; the values reflected in social justice; and the concrete responses to which we are called.
CURRENT THEME - 2012-2013 Academic Year - Children and Poverty
Monday, October 8th and Tuesday, October 9th 2012
TOPIC: Children and Poverty
Presented by Dr. Therese McGee, Director, Residential Program at Lydia Home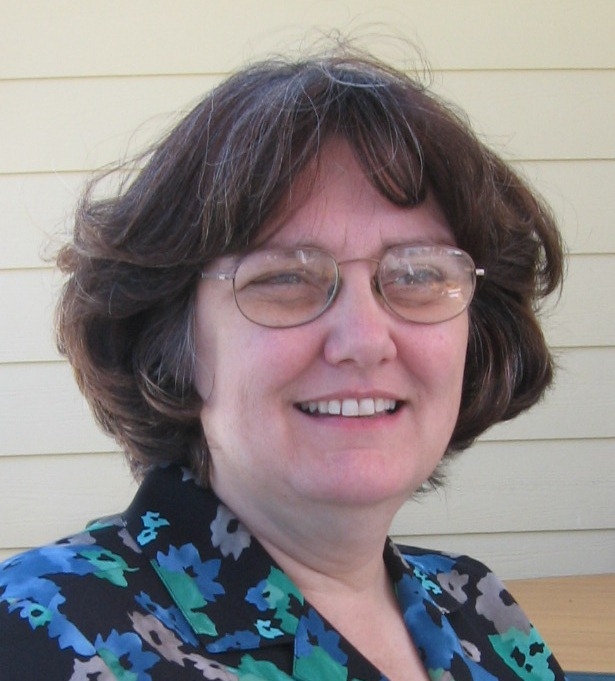 Dr. Therese McGee is a Clinical Psychologist in Chicago, IL. Since 1974, she has been a member of the Apostolic Church of God, a large urban congregation on the south side of Chicago. There she teaches ministers in Congregational Care and teenagers in Bible Study. She has been involved in many of the church's programs designed to help struggling families gain a foothold in our society. Professionally, she is the Director of the Residential Program at Lydia Home, a Christian agency. In that capacity, she is responsible for the treatment of traumatized, abused, and neglected children and adolescents. Referred by the Illinois Department of Children and Family Service, the children live at Lydia Home for 1-2 years. Dr. McGee and the Lydia staff work to help the children to heal and to build the skills needed to be functional and successful in a family setting. Dr. McGee has been married to minister and deacon Robert J. McGee Jr. for 39 years. They have three children and two grandchildren.
Schedule:
Common Ground Chapel, Monday October 8, 2012: The Church's Role in Helping Children in Poverty
Common Ground Chapel, Tuesday October 9, 2012: Helping Children Get Ready for Help – Addressing Trauma in Children in Poverty
Right after chapel on both days there will be a brown bag luncheon: A Brainstorm on How Christians Help Children in Poverty.
______________________________________________________________________
2011-2012 Academic Year - Theme: Caring for Our Father's World
In 2011, Dr. Matthew Sleeth from Blessed Earth spoke at Denver Seminary Chapel on Monday October 3rd and Tuesday October 4th. Both Lectures are available below.
"Will the Church Help Solve the Biggest Problem in the World?" download | stream
"Why Was Moses Given Nine Commandments?" download | stream
______________________________________________________________________
2010-2011 Academic Year - Theme: Thinking Christianly about Immigration
Dr. Danny Caroll R. spoke at the Denver Seminary Chapel Monday, October 4th and Tuesday, October 5th, 2010. You can listen to both lectures by clicking on the links below.
Thinking Christianly about Immigration Part I: download | stream
Thinking Christianly about Immigration Part II: download |stream
______________________________________________________________________
2009-2010 Academic Year - Theme: Justice and Healthcare
Medicine Unbounded in a Superstitious World: Foundations for a Crisis in Health Care
by Dr. Robert Cutillo
Medicine has understandably assumed an increasingly important place in our lives as its power to diagnose and cure has increased exponentially over the last 100 years. Yet in a world that lacks a communal understanding of health, sickness, suffering or death, individuals, both with and without religious faith, are increasingly turning to medicine for deliverance from life's uncertainties. When people, separated from God and community, are left alone to try to control their own destiny, the limitless demand for health care will always exceed the resources available. What balance might we regain if we place our individual stories within the larger story of God's love for an imperfect world made known in the incarnated life of Jesus Christ. Stream |Download

What Are People Here For?: Toward a Christian View of Health Care in a World of Limited Resources
by Dr. Robert Cutillo
"What's in it for me?" is the lead sentence in a recent article on health care reform. Whether patient or health care professional, if this is the question that dominants our reflection, it is unlikely we will re-form well. Are there other ways to understand the provision of health care that is circumscribed by a more sacred view of our lives- to be lived out with meaning and purpose through the finite bodies we've been given? What then would justice require of us as medical professionals who as our right and proper responsibility are entrusted with caring for the sick and strengthening the health of society? Stream | Download

Healthcare and Justice: What About the Medically Underserved?
by Dr. Gary VanderArk
What's wrong with our health care system and what must we do to transform it? Let's start with facts instead of myths and then let's plan concrete steps that will produce justice in health care. Health care reform is going to happen. Let's get it right. Stream | Download (Note: Dr. VanderArk's presentation begins at 36:21 of this audio.)


Healthcare and Justice: Are You Breaking Any Yokes?
by Dr. Gary VanderArk
God is just and he demands that we must strive for justice to appropriately worship him. Health care in the United States is a justice issue. Christians must move from charity to justice. Now is the time for health care reform and we must be advocates for justice. Stream |Download
_______________________________________________________________________
2008-2009 Academic Year - Theme: The Christian Concern for our Common Life
On Monday, October 6, Dr. Ron Sider presented, "Toward an Evangelical Methodology for Political Engagement." And on Tuesday, October 7, Dr. Darrell Bock presented, "Engaging Culture Theologically: Understanding and Engaging the Trinitarian Anti-Christian Apologetic." Click the links below to listen to the lectures.
______________________________________________________________________
2007-2008 Academic Year
This year marked the inaugural season of The Kent Mathews Endowed Lectureship in Christian Social Ethics, centering on "Expanding the Ethical Agenda: An Evangelical Imperative."

Contours of an Evangelical Christian Social Ethics
presented by Dr. Alice Mathews on October 29, 2007
Dr. Mathews laid the foundation for the series by painting a picture of the forward-moving direction of Evangelical Christian Social Ethics, offering ideas on what it will look like for Christians to broaden their idea of ethics from personal and private action to public expression in the social arena.
The Reawakening of the Evangelical Consciousness
presented by Drs. Vernon Grounds and Danny Carroll R. on October 29, 2007
In this informal interview, Dr. Carroll interviewed Dr. Grounds, one of the founders of Evangelicals for Social Action, an organization concerned to see Christian faith lived out in the public sphere. Dr. Grounds answered questions and reflected on Evangelical and his own personal social awareness over the past fifty years.
Warrants for a Broader Ethical Agenda
presented by Dr. Dieumeme Noelliste on October 30, 2007
Dr. Noelliste offered motivating justification for expanding Christian involvement in social action by giving theological and scriptural bases for the Christian pursuit of social justice. He also lent historical support to the argument by surveying times when God's people had obediently addressed social ills.