Christian Thought Colloquium
For the first session of this year's Colloquium, the Division of Christian Thought honors Dr. Bruce Demarest for his many years of distinguished service by inviting him to speak on a topic "at the intersection of" two academic disciplines which have animated his career—namely, theology and spirituality. Dr. Demarest will begin his lecture-presentation at noon, November 3 in classroom 116, followed by a time of Q&A. And, BYO lunch is always welcome. Join us!
"Classical Catholic Spirituality (1054-1965): Is it Theologically Orthodox?"
Presenter: Dr. Bruce Demarest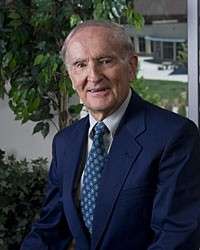 Professor of Christian
Theology and
Spiritual Formation
Moderator: Dr. David Buschart