Denver Youth Ministry Symposium
Brought to you by the Department of Youth and Family Ministries at Denver Seminary
with guest speaker Dr. Scott Larson
Scott will be presenting the following topics:
Reaching Today's Troubled Teens: The U.S. Government says 1 in every 4 teens is now at-risk of not becoming a healthy adult. There are a variety of reasons that kids fall into these categories, but how can we as a youth ministries more effectively reach out them – whether they are already in our programs or feel like they would never step in the door of a church?
Teaching for Transformational Change: Most youth programs tend focus more on content and behavior change, but often miss the deeper character transformation that can come through walking through difficulties, conflicts and crises together, and using those experiences as means for character change. Several best practice transformational Teaching methods will be presented from Scott Larson's book, The Resilience Revolution.
If you want to impact your ministry and the teens to whom you minister, we invite you to join us for the second Denver Youth Ministry Symposium on Thursday, October 29, 2009 from 9am to 3:30pm on Denver Seminary's campus. The symposium is free of charge, and lunch is included. It's a great opportunity to network with other youth ministry leaders and agencies and receive continuing education and encouragement for your work and ministry with youth in the Front Range.
Register for the symposium (While there is no charge, registrations are required for lunch.)
About the Speaker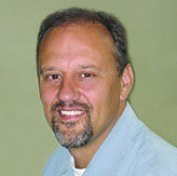 In addition to teaching courses in Juvenile Justice Ministry at Gordon College Dr. Scott Larson is president and founder of Straight Ahead Ministries, an international faith-based organization working with juvenile offenders in more than 400 juvenile detention centers in 14 states and three countries with a myriad of aftercare programs when youth return home. This Juvenile Justice Ministry provides mentoring programs and aftercare discipleship homes for youth after release from lock-up. Scott has been a speaker and trainer to those working in Juvenile Justice Ministries worldwide since 1986. He is also chairman of Reclaiming Youth International, a strength-based movement providing training and best practice models to programs serving high-risk youth around the world. Scott has authored ten books on working effectively with troubled youth and has been a speaker to youth, parents, teachers, social workers and youth workers since 1983. Dr. Larson is as an approved trainer for the federal government's OJJDP (Office of Juvenile Justice and Delinquency Prevention) Training and Technical Assistance program.
Learn more about Scott on his website: www.straightahead.org
Register for the symposium (While there is no charge, registrations are required for lunch.)
About the Symposium
The Youth Ministry Symposium is a six-hour gathering in which youth workers, paid and volunteer, church and parachurch, come to Denver Seminary's campus to hear one of the top presenters and practitioners in the field. The day is complimentary, including lunch. The main purpose is to provide continuing education to help increase your ministry effectiveness. Secondary purposes include the opportunity for sponsors (Denver Seminary, Gordon College and Group Publishing) to thank you for your important work in reaching kids for Christ while helping you build important networks of those with the same Kingdom-purpose and calling.
Register for the symposium (While there is no charge, registrations are required for lunch.)
History
The event has its beginnings in the Northeast in November 2003. Youth ministry professors at Gordon College's Center for Student Leadership (located in Wenham, MA) discovered through discussions with local, veteran youth pastors that there was a great need for appropriate continuing education training. Existing training opportunities were described as either too impersonal, too simplistic or too expensive. The Youth Ministry Symposium was developed to meet the needs and desires of these youth pastors.
What began as a one-time event has grown into an event that is highly attended by youth leaders and pastors in the Northeast. With the success of the events in Massachusetts, discussions about developing a similar symposium in the Front Range area began. Continued discussions have opened the door for Denver Seminary, Gordon College and Group Publishing to join together to share in the planning and expense of the first amd second Denver Youth Ministry Symposium. Past speakers at the Northeast symposium have included Rich Van Pelt, Dave Rahn, Walt Mueller, Christian Smith, Kenda Creasy Dean and Chap Clark. A future symposium on the West Coast is also under consideration.
Register for the symposium (While there is no charge, registrations are required for lunch.)