Grounds Institute Monograph Series
The Grounds Institute of Public Ethics Monograph Series was launched by the institute to address key issues. Although we know that there are many ethical issues that deserve attention at any given time, the Institute has chosen to focus on a single theme each year. There are currently seven books in the series, the most recent one being Human Flourishing Through Economic Discipleship.
Monograph Series 8: Exploring the Bases and Ethical Implications of Capital Punishment
For information on securing a copy with a small donation, please email the Institute or call 303.761.2482.
Available Fall of 2015.
Monograph Series 7: Human Flourishing Through Economic Discipleship
For information on securing a copy with a small donation, please email the Institute or call 303.761.2482.
This monograph represents biblical and Spirit-empowered synergies of thought and praxis that can help shape decisions now and in the future. Each author unveils insights concerning economics and discipleship that create a potentially transformative biblical mosaic. If the economic sphere is so central to human life and welfare, it most certainly deserves to be the object of serious reflection on the part of all who are concerned about human life and well-being. Those so concerned must endeavor to determine how this vitally important sphere might best serve the cause of human well-being and enhancement. The fact that the economic domain virtually intrudes the entirety of human life doesn't mean that all humans flourish and prosper. What should be done so that such an ideal may even be approximated?
Monograph Series 6: Children and Poverty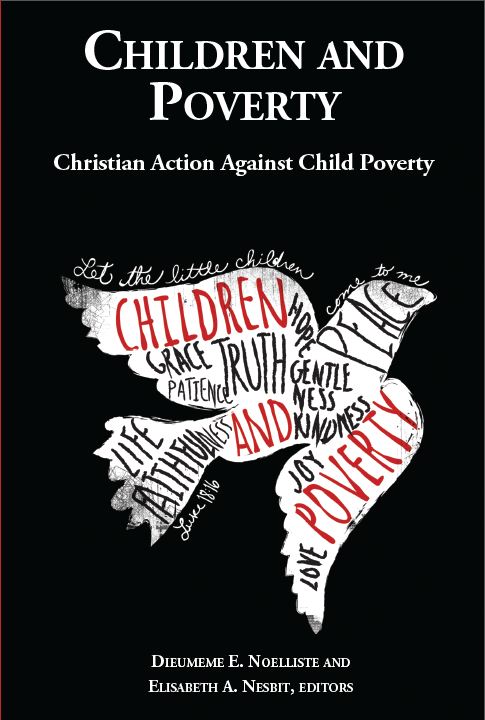 For information on securing a copy with a small donation, please email the Institute or call 303.761.2482.
Children represent a demographic that has been under pressure for a long time. Routinely, we hear such troubling expressions as child labor, child sex trafficking, children soldiers, child slavery, street children, child malnutrition and so on. Underlying most of the evils that endanger (and often destroy) the lives of children worldwide, is the abject poverty in which over one billion of them live.
Read more.
It is the awareness of this troubling reality and the conviction that Christian faith can play a role in alleviating it that motivated the choice of the theme Children and Poverty as an area of focus of the Grounds Institute for the 2012-13 academic year. Our hope was that our exploration would bring to the surface some of the ways in which Christian faith might confront this horrible state of affairs with the desire to transform it for the betterment of the children of the world. May this slim volume be used greatly by God in the fight against the scourge of poverty that afflicts so many children of the world.
Monograph Series 5: Caring for our Father's World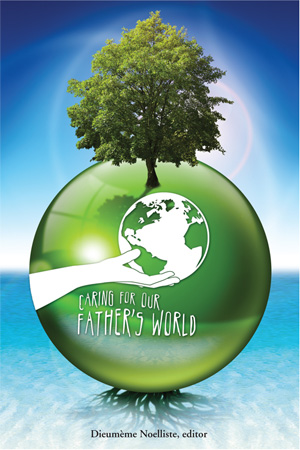 For information on securing a copy with a small donation, please email the Institute or call 303.761.2482.
If you are looking for a policy piece on environmental politics, this volume is not what you are looking for. If you want to begin with a lot of specifics about countering degradation of our atmosphere, oceans and earth, you will be disappointed. But, if you want to build your attitudes and actions on creation care upon biblical theology and application, read every page.
Read more.
Beginning with the Bible is what this volume on Creation Care is all about. It is an exegetical and theological journey into the Scriptures, beginning with Creation in Genesis. You will delight in the depth of teaching; you will be stretched with fresh insights; you may be surprised by how much the Bible says about creation care. Even when writers venture into specific applications of biblical teaching they keep going back to quoting the Bible. These authors are Christians who learn the World first and then live the Word as a result. We care for creation for God's sake and we care for creation for our neighbor's sake. Since creation of our earth was by God and for God, of course we want to love and respect God by taking good care of what belongs to him. But it is also about people. We know that the poor and vulnerable are hurt the most by the abuse of creation. Their families get sick from polluted water. Their children starve when crops fail. Their women are raped when they walk for miles into hostile territory to find firewood. Their men leave families behind when floods destroy jobs and they migrate to find work. Taking care of God's creation is good for God and good for people.
Monograph Series 4: Thinking Christianly About Immigration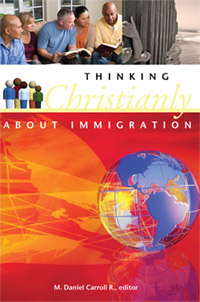 For information on securing a copy with a small donation, please email the Institute or call 303.761.2482.
Over the last few decades the global community has experienced migrations on an unheard of scale. Since the beginning of human history, people have been on the move. New regions have become inhabited, and the demographic make-up of every country in the world has changed over time. Today, however, the sheer size of the movement of diverse peoples worldwide has generated unique socioeconomic, political, and ethnic challenges. Immigration requires serious Christian reflection.
Read more.
Individual Christians, and the Christian church as a whole, need to ground their view on this controversial issue in the Scriptures, theology, and church history. The Vernon Grounds Institute of Public Ethics sees as its mission to provide a forum for such a task within an evangelical framework. The venues for some of these contributions were two of the annual activities that are sponsored by the Vernon Grounds Institute: the Kent Mathews Lectures and the Rally for the Common Good. The two final essays were invited in order to add an important ethnic voice (Chinese) and a perspective from another part of the globe (Europe), respectively. With such a complex topic, it is doubtful that readers will agree with all that is said in this volume, but if it can stimulate authentic and comprehensive Christian thinking on immigration, it will have served its purpose!

Monograph Series 3: Justice and Health Care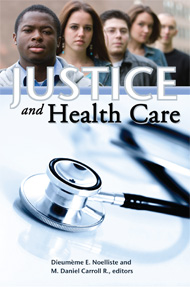 For information on securing a copy with a small donation, please email the Institute or call 303.761.2482.
This publication presents an effort to engage the healthcare debate from a clearly biblical perspective from three authors who are deeply concerned about the state of the needy and uninsured in this country and are uniquely qualified to speak on the topic. It is abundantly clear that the authors believe that healthcare should not be left at the level of an interesting debate issue; it raises a moral imperative to respond on behalf of those who cannot receive proper medical attention and, therefore, cannot experience the fullness of their humanity.

Monograph Series 2: Christians and Political Engagement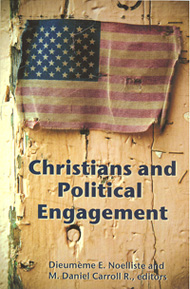 For information on securing a copy with a small donation, please email the Institute or call 303.761.2482.
This publication begins a new development in the series and is a product of reflection generated by the Institute itself. For its first year of operation, the decision was made to concentrate on issues pertaining to Christian faith and politics. The concern was to explore the way in which Christian faith might be able to prompt politics to greater conformity to God's will for life in community. In one way or another, this note is sounded throughout the book.

Monograph Series 1: Evangelicalism and Social Responsibility


Available for download as a pdf
The first of the Monograph Series, this booklet is a paper that was presented at the Evangelicals in Social Action Peace Witness Seminar at Eastern Mennonite College in 1967 by Dr. Vernon Grounds. It was published in 1969 by Herald Press in the Focal Pamphlet Series and is reissued here with their kind permission. In several ways it betrays the context of that time period. The international problems (communism and the Cold War) and lifestyle challenges (mixed bathing, card playing) are not those of today. But even if some things here reflect an earlier era, the central message of these pages remain foundational and the biblical passages it quotes eternally relevant.