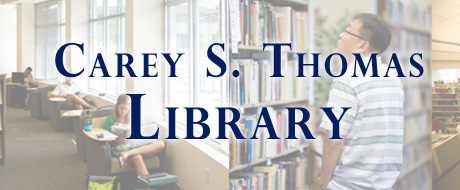 Kindle E-Readers
The Denver Seminary Library has a very limited number of Kindle E-Readers available for checkout. The Kindle E-Readers are preloaded with highly-circulated reserve materials. The individual Kindles are available for checkout as 24 hr reserve items. (1 day for on campus students/2 weeks for distance students.) Please contact the for more information. Distance students should contact the to arrange for checkout and shipping.
In order to adequately serve our students, Denver Seminary Kindle E-Readers are only available for checkout to Denver Seminary Students. Signed loan agreements are required prior to checkout.

Preloaded Materials on the Kindle E-Readers:
Amazon Kindle user's guide
Bloesch, Donald G. God, the Almighty power, wisdom, holiness, love
Bloesch, Donald G. Holy Scripture revelation, inspiration & interpretation
Bloesch, Donald G. Jesus Christ Savior & Lord
Bloesch, Donald G. A theology of word & spirit authority & method in theology
Bock, Darrell L. Who is Jesus? linking the historical Jesus with the Christ of faith
Carey, Greg. Sinners Jesus and his earliest followers
Cone, James H. A Black theology of liberation .
Crossan, John Dominic. The birth of Christianity discovering what happened in the years immediately after the execution of Jesus
Crossan, John Dominic. God and empire Jesus against Rome, then and now
Dawn, Marva J. In the beginning, GOD creation, culture, and the spiritual life Feminist and womanist essays in Reformed dogmatics .
Finger, Thomas N. A contemporary Anabaptist theology biblical, historical, constructive
Finzel, Hans. The top ten leadership commandments .
Follett, Ken. The pillars of the earth .
Ford, Richard Q. The parables of Jesus recovering the art of listening
Globalizing theology belief and practice in an era of world Christianity
González, Justo L. The early church to the dawn of the Reformation .
González, Justo L. Mañana Christian theology from a Hispanic perspective
Grenz, Stanley J. 20th Century theology God & the world in a transitional age
Grenz, Stanley J. Theology for the community of God .
Grudem, Wayne A. Systematic theology an introduction to biblical doctrine Holy Bible English Standard Version.
Horsley, Richard A. Jesus and empire the kingdom of God and the new world disorder
Horton, Michael Scott. The Christian faith a systematic theology for pilgrims on the way
Jesus is Lord, Caesar is not/ evaluating empire in New Testament studies
Keener, Craig S. The historical Jesus of the Gospels .
Lewis, Gordon Russell. Integrative theology .
McBrien, Richard P. Catholicism .
McGuckin, John Anthony. The Orthodox Church an introduction to its history, doctrine, and spiritual culture
Miller, John W. Jesus at thirty a psychological and historical portrait
Moreland, James Porter. Love your God with all your mind the role of reason in the life of the soul
Oden, Thomas C. Classic Christianity a systematic theology
Ozment, Steven E. The age of reform (1250-1550) an intellectual and religious history of late medieval and Reformation Europe
The Cambridge companion to liberation theology .
The new Oxford American dictionary .
The Oxford dictionary of English .
Thielicke, Helmut. A little exercise for young theologians .
Thompson, Alan J. The Acts of the risen Lord Jesus Luke's account of God's unfolding plan
Turabian, Kate L. A manual for writers of research papers, theses, and dissertations Chicago Style for students and researchers
Valantasis, Richard. The gospel of Thomas .
Wilkins, Michael J. Following the Master biblical theology of discipleship
Williams, J. Rodman. Renewal theology .
Witherington, Ben. Jesus and money a guide for times of financial crisis
Wittmer, Michael Eugene. Don't stop believing why living like Jesus is not enough
Wood, Charles Monroe. Attentive to God : thinking theologically in ministry
Tutorials for help using our E-Books and various E-Readers are available on our Tutorials page.
Use this comparison chart to help you understand the various E-book formats and E-Readers available.
Help